Vanilla Malt Layer Cake with Cashews and Salted Caramel
Rich Vanilla Malt Cake, Filled and Frosted with Silky Swiss Meringue Buttercream and Drizzled with Homemade Salted Caramel Sauce. Roasted Cashews are the Crunchy Crowning Touch!

Remember this cake from my last post?
Lets talk a little bit about how it came to be.
You might remember that Mr. Allie and I enjoyed a fabulous long weekend in Seattle recently.  It was a great time and you should definitely check out the post, if you haven't read it already.  Such a cool city, I only wish I could have experienced more of it!
While I was off gallivanting around like a young chippy without a care in the world, my mom was slaving away here in Philly, looking after big boy and little boy here at my house.  That is no small feat, my friends.  These kids are non-stop, bouncing off the walls, energy in motion from the minute they wake up (7am) until they crash, hard, at around 9:30.
Case in point:
And she did it all alone.  (My dad passed away 6 years ago.)
That takes brass ones.
Also, it was her birthday weekend.
I know.
I might be a bad daughter.
I hope this makes up for it!  It's another one of her favorite flavor combos.
The cake itself is vanilla malt.  Like the milkshake!
I used my favorite vanilla cupcake recipe, but with greek yogurt in place of the milk (I like a thicker batter, and the tang from the yogurt was a nice contrast to all the sweet), and a few tablespoons of malted milk powder.  A half recipe filled a 6-inch diameter x 3-inch high round cake pan perfectly.
It poofs way up in the oven, but then it sinks back down a little as it cools.
*EDIT- This recipe has been updated for ease of use, and to yield a better result.  See recipe notes below.*
After the cake cools completely and then spends a night in the fridge, split it horizontally into three layers, and fill and frost it with Vanilla Swiss Meringue Buttercream.
Can you see those little black specks?  Those are vanilla seeds.  This vanilla bean paste is loaded with them, and the flavor is so heavenly!!!
Simply Perfect Salted Caramel Sauce gets drizzled all over the the top of the cake, and it drips and slips down the sides in the most gratuitous way…
Roasted cashews are Mom's favorite nut (I mean legume ;)), and they are the perfect crowning touch.
Now who's a bad daughter???
You are going to love this flavor combination.  The malted milk powder brings out the most incredible richness, and that silky buttercream is just so ethereal!  The buttery complexity from the caramel brings it all together, and the cashews give the most satisfying crunch!
I'm so lucky to have a mom with such a generous heart.  She stepped in and took over like a boss.  I know it was hard for her, but she did it because she loves me and my crazy kiddos.  I could never properly repay her, but hopefully the cake comes close!
Vanilla Malt Layer Cake with Cashews and Salted Caramel
Rich Vanilla Malt Cake, Filled and Frosted with Silky Swiss Meringue Buttercream and Drizzled with Homemade Salted Caramel Sauce. Roasted Cashews are the Crunchy Crowning Touch!
Ingredients
For the Vanilla Malt Cake
1 1/2 cups cake flour
3/4 cup all-purpose flour
1 cup granulated sugar
1 tablespoon malted milk powder
1 1/2 teaspoons baking powder
3/4 teaspoon baking soda
3/4 teaspoon (scant) kosher salt
3/4 cup (1 1/2 sticks) unsalted butter, softened
3 large eggs
2/3 cup milk
1/2 cup Greek yogurt
1 1/2 teaspoons vanilla bean paste (extract may be substituted)
For the Frosting and Topping
3 egg whites
1 cup granulated sugar
1 cup (2 sticks) unsalted butter, softened but still cool
1 teaspoon vanilla bean paste (extract may be substituted)
about 1/3 cup salted caramel sauce
about 1/2 cup whole roasted cashews
Instructions
To Make the Vanilla Malt Cake:
Preheat the oven to 325 degrees F, and mist three 6-inch diameter x 3-inch deep cake pans with non-stick spray.
Cut three circles from parchment paper, and place them in the bottoms of each pan.
Place the flours, sugar, malted milk powder, baking powder, baking soda, and salt in a medium bowl and whisk to combine.
Add the butter, and mix on medium-low speed, until the mixture resembles damp sand.
Stir in the eggs, one at a time, until fully incorporated, stopping to scrape the bottom and sides of the bowl with a silicone spatula after each addition.
Add the milk, yogurt, and vanilla, and beat on medium-high speed for about 1 minute, to aerate the batter and strengthen the cake's structure.
Transfer the batter to the prepared pans, and bake for 20-25 minutes, or until the cakes spring back when gently pressed and toothpick inserted in the center comes out clean or with a few moist crumbs.
Cool for twenty minutes, then unmold and place on wire racks to cool completely.
To Make the Frosting and Assemble the Cake:
Place the egg whites and sugar in a large metal mixing bowl and whisk together.
Set the bowl over a small pot of simmering water, and heat, whisking occasionally, until the mixture becomes translucent and no longer feels gritty when rubbed between the thumb and forefinger.
Remove from heat and whip on high speed until the meringue becomes glossy and thick.
Cool completely (there should be no hint of warmth when the hand is place on the side of the bowl. Place in the refrigerator for 10-20 minutes, if necessary.)
Add the butter, a tablespoon at a time, while whipping on medium-high. When all the butter has been added, fold in the vanilla.
Place one of the cooled cake rounds on a serving platter. Top with a layer of vanilla buttercream, smoothing to a thickness of about 1/2-inch.
Place another cake layer on top, and repeat.
Top with the final layer of cake, and frost the top and sides of the cake with the remaining frosting.
Drizzle the caramel sauce about an inch in from the outside edge of the cake, allowing it to drip down the sides.
Top with cashews.
Recipe Notes
This recipe has been updated, for ease of use and to yield a better result, as of 10.12.2015.
Do NOT use warm caramel sauce. It will melt the frosting! If your caramel sauce is too thick, thin it with a little water (an eighth teaspoon at a time), until the proper consistency is reached.
©
Nutrition Facts
Serving Size
Amount Per Serving
As Served
Calories 834kcal Calories from fat 433
% Daily Value
Total Fat 48g
74%
Saturated Fat 28g
140%
Transfat 2g
Cholesterol 181mg
60%
Sodium 539mg
22%
Carbohydrate 93g
31%
Dietary Fiber 1g
4%
Sugars 53g
Protein 11g
Percent Daily Values are based on a 2,000 calorie diet. Your daily values may be higher or lower depending on your calorie needs:
Calories
2000
Total Fat
Less than
65g
Sat Fat
Less than
25g
Cholesterol
Less than
300mg
Sodium
Less than
2,400mg
Total Carbohydrate
300g
Dietary Fiber
25g
Thanks for all you do, Mom, and Happy Belated!  Tomorrow will be a proper celebration, I promise!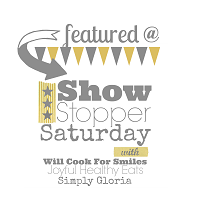 *This post was featured on Simply Gloria's Show Stopper Saturdays Link Party*
**This post was featured on Living Better Together's TGIF Link Party**
***This post was featured on Made From Pinterest's Share It Sunday Link Party***